WEST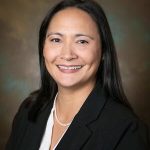 The $4.5 billion SAFE credit union in Folsom, California, named five new members to its Board of Directors: Bernadette Austin, Don Boule, Ryan Larkins, Sonia Lewis and Trish Rodriguez.
Austin is the executive director of the UC Davis Center for Regional Change and serves on the executive committee of the university's College of Agricultural and Environmental Sciences. She played a key role in efforts to revitalize Old and West Sacramento's waterfronts; his past projects include Sacramento's first transit-oriented development, West Sacramento's first urban farm stand, and the nation's first program combining housing vouchers and health services for adults with disabilities. She has worked in the public and private sectors, previously founding her own company, Bernadette Austin Consulting Services.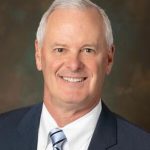 Ball most recently served as Chief Financial Officer of Foster Poultry Farms LLC and currently serves on the Crystal Creamery-Foster Farms' Dairy Board of Directors. He brings 40 years of experience in all aspects of finance, accounting, tax, treasury, audit and underwriting. He also has extensive experience in corporate governance, representing VSP Global's Board of Directors, Finance, Pensions, Public Policy and Audit Committees. Prior to working at VSP Global, Ball was senior vice president and chief financial officer for Raley grocery stores, including the Sunnyside and Bayview brands. He was also a senior executive, board member and chief financial officer of IKEA North America. Additionally, he is a past board member of the Make-A-Wish Foundation Sacramento and Northern California, and a frequent guest speaker at CSU Sacramento.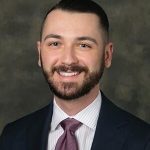 Larkin is the chief operating officer of MDstaffers, based in Sacramento, where he oversees and integrates each of the divisions, departments and functions of the healthcare staffing business. Recruitment Industry Analysts' named Larkin to its 2020 '40 under 40' list and Sacramento Business Journal honored him as 2022 Executive of the Year.
Lewis' expertise includes executive leadership development; diversity, equity and inclusion; performance management and finance. She brings nearly 20 years of experience in a multinational company in the areas of high technology, management consulting and financial services, as well as years of service on boards of directors and in the public sector. Previously, she was vice-chair of the board of directors of a non-profit organization in the field of education and chaired the strategic planning committee. She was also a member of Intel's Black Leadership Council and the Black Network of Executive Women.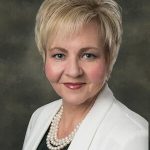 Rodriguez is senior vice president and regional manager for Kaiser Permanente in South Sacramento and Elk Grove. His 33 years of professional experience in the health care field spans from California to Hawaii and Calgary in Canada. Rodriguez is past president of the American Heart Association and the Sacramento Metropolitan Chamber of Commerce. She currently sits on the Executive Committee of Valley Vision and the Board of Trustees of the Crocker Art Museum.
MIDDLE WEST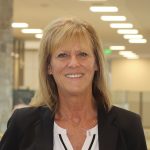 The $5.1 billion First Community Credit Union in Neenah, Wisconsin, promoted Sherri Jablonicky to the newly created role of SVP of Fraud and Security. A credit union veteran of more than 27 years, Jablonicky joined Community First's leadership team in 2019 as SVP of Branch and Contact Center Operations. In her new role, she will be instrumental in building an anti-fraud team to protect and protect members and the credit union while working cooperatively with law enforcement authorities as needed. Prior to joining Community First, she was Vice President of Operations for the $4.1 billion Eau Claire, Wis.-based Royal Credit Union. A graduate of CUNA Management School with Six Sigma Green Belt certification, Jablonicky also brings experience as a lender, collections manager, branch manager, member experience manager and regional manager.
SOUTH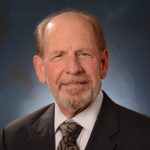 The $1.6 billion, based in North Augusta, SC Federal Credit Union SRP hiring Gregory (Greg) Gibson as Chief Financial Officer and Vice President. Gibson has worked in banks and credit unions, going de novo to more than $100 billion, since graduating from college more than 30 years ago. He has held numerous senior positions in financial institutions in the Southeast, including Chief Investment Officer, Chief Financial Officer and CEO. His last position before joining the SRP team was CFO of Georgia's Own Credit Union in Atlanta, worth $3.5 billion. He is certified as both a Chartered Accountant and a Chartered Internal Auditor.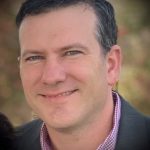 The $988 million, based in Tallahassee, Florida First commercial credit union promoted Steven Reynolds as Vice President of Business Services. Reynolds served as a senior commercial lending officer for First Commerce in the Valdosta, GA market for over a year. In his new role, he will be responsible for commercial lending activities in North Florida and South Georgia while overseeing lending operations in the region. Reynolds brings 20 years of executive leadership experience in credit administration and commercial lending. Prior to joining First Commerce, he served as Market President with two major financial institutions. He holds an MBA from Brenau University in Gainesville, Georgia.
CUSO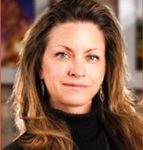 Toa Denver-based CUSO that provides accounting, CFO advisory, compliance and data analytics services elected seven members to its board of directors and three members to its shared branch network board of directors, InNetwork.
Tessa Bonfante, chairman and CEO of Zing Credit Union ($457 million, Denver), was re-elected chairman of the board of Aux. She has served as Chair of the Aux Board since 2019. Bonfante was also re-elected to the InNetwork Board as Secretary/Treasurer.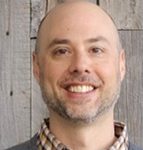 David KrauseChairman and CEO of UniWyo Federal Credit Union ($494 million, Laramie, Wyo.), was elected Vice Chairman of the Board of Aux, replacing the former Vice Chairman of the Board of administration, Carrie Langgard, chairman and CEO of Sooper Credit Union ($556 million, Arvada, Colorado). Krause has served on the Aux board since 2019.
Langgard will continue to be a member of the Aux's Board of Directors. She was also re-elected to the InNetwork Board of Directors and will serve as its Vice-Chair.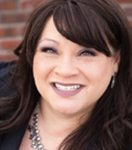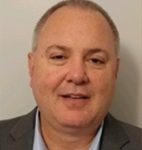 mike happy, president and CEO of the Department of the Interior Federal Credit Union ($258 million, Washington, DC), was re-elected secretary and treasurer of the board of the Aux. Merryman has served on the Aux board since 2017.
Diana ArthurSVP/CFO of Horizons North Credit Union ($117 million, Westminster, Colo.) was newly elected as an at-large member of Aux's board of directors.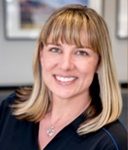 Keith Cowlingchairman/CEO of Credit Union of Denver ($1.1 billion, Lakewood, Colo.), was re-elected as an at-large member of the Aux board.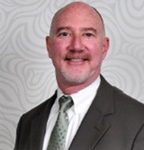 Bill Willinghamchairman/CEO of WyHy Federal Credit Union ($319 million, Cheyenne, Wyo.), was re-elected as an at-large member of the Aux board.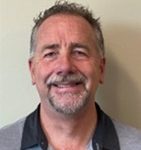 Chris Myklebust, chief transformation officer of Canvas Credit Union ($3.8 billion, Lone Tree, Colo.) was re-elected to the InNetwork board of directors, replacing Langgard as chairman. Myklebust joined the InNetwork board of directors last year.
LEAGUES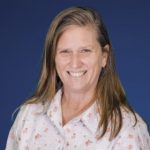 The CrossState Credit Union Association, which serves 519 credit unions in New Jersey and Pennsylvania, has hired Susan Ward Diorio as executive director of the CrossState Credit Union Foundation. Ward-Diorio brings extensive experience in fundraising and managing nonprofit organizations, including serving as the Central Pennsylvania Food Bank's Senior Development and Donor Relations Manager, and as Vice Chair of Major Gifts and Planned Giving at United Way of the Capital Region.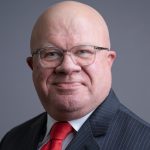 Nate Webbgeneral manager of the Oklahoma Association of Credit Unions, will retire at the end of June after eight years in his current role and more than two decades in Oklahoma politics. His professional career began over 40 years ago as a broadcast journalist covering the capital in his home state of Maine. He moved to Florida to become the main reporter covering the Kennedy Space Center and later news director in Orlando. He entered politics during Oklahoma's 1994 Right to Work campaign alongside Governor Frank Keating, and has since served as a senior adviser in a gubernatorial campaign, as well as several congressional campaigns, to statewide and legislative. From 2003 to 2006, Webb served as chief of staff to Mary Fallin during her final term as Oklahoma's lieutenant governor. In 2010, he again became Fallin's chief of staff, this time for his two terms as a U.S. congressman. Before becoming executive director of OKCUA, Webb was a partner at Oklahoma City lobbying firm Capitol Gains. The OKCUA is the government relations arm of the Oklahoma City-based Cornerstone League.
Please send your People updates to Natasha Chilingerian at [email protected]